---
Support Desk
 Hello everyone!!
Support Desk is open.   

We are here for helping you if you have trouble with living in Japan.
For example: communication with school, questions from your schoolteachers, home visitation by a teacher, etc. Please contact us if you have such problems.

We have a lot of information magazines that are translated into various languages, and a hospital map (to show you where you can find a doctor who can speak your language),booklets that tell you how to deal with emergency situations, etc.
Our staff will support you.
    
[Office Hours]
Monday to Saturday : 9:00 ~17:00
   ※Closed on Sunday and National holidays.
Please feel free to contact us.
[Location]
We are located on the second floor of Kanazawa ward office.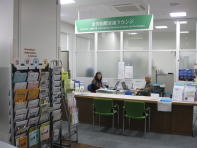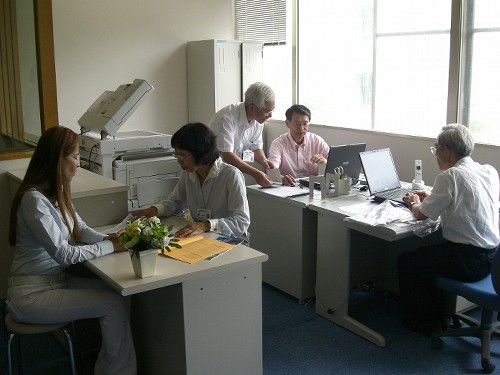 Our lounge is on the 2nd floor        We always have two staff to provide consultation.
          of Kanazawa ward office.         Please feel free to contact us.
                      
If there is anyone who speaks Japanese fluently and wants to support people who have difficulties with Japanese language, please feel free to contact us.


Volunteer Interpreter Dispatching System
This system dispatches registered volunteer interpreters to administrative offices such as ward offices, welfare facilities, schools and nursery schools to support foreign residents who have difficulties in communicating in Japanese.
For more details, please click here(YOKE's applicable homepage)


Helping children at school
Kanazawa international lounge offers an interpreter service for foreign children on the request of local school. The volunteer interpreters work together with a teacher and assist children to get settled in the new environment. We also provide various kinds of life support to parents/guardians in need, for example, translation of letters from school and helping renewal procedures of visa and passport and others.

---