---
Information
Language Support
To all our friends from overseas: Please come and visit our Lounge.
 We are here to help you when you have difficulties in Japanese: Translating information or letters sent to you from schools, workplaces or neighborhood associations into English, Spanish and Chinese. Helping you to communicate at banks, kindergartens, schools, City office, hospitals, or Welfare and Health Centers by dispatching an interpreter who speaks your language. For example, in case of school registration, application for National Health Insurance or Child Allowance, etc, support available in English, Spanish and Chinese.

 My Medicine Book
・ Available in 4 languages : Simple Japanese/English/Chinese/Korean Language
・ Published by "Project for Medicine Book in multiple language"
・ Available for distribution for free at the Kanazawa Lounge (limited quantity)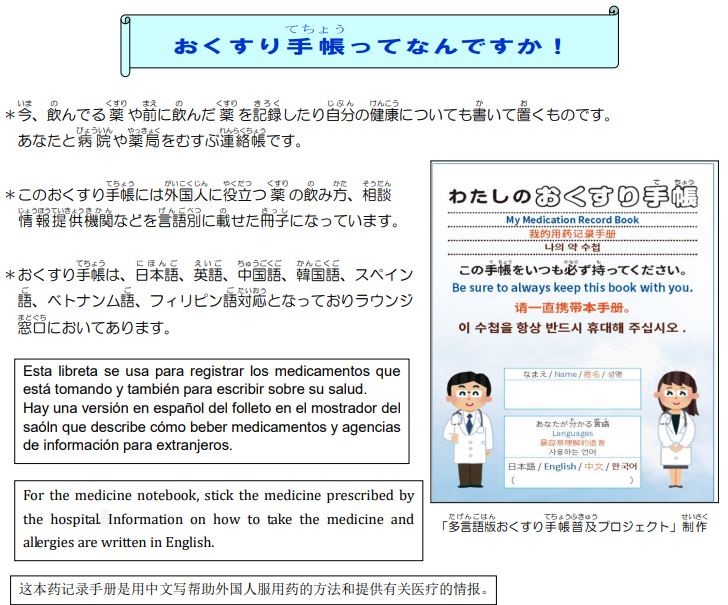 Medical Map of Kanazawa-ku; Multiple languages available.
 This map shows you the addresses of the hospitals and their medical departments, the language spoken, the office hours and the phone numbers. It also tells you where to contact when the hospitals are closed during holidays, at night and in case of emergency. You can get this map at our lounge and Foreign Registration in Kanazawa Ward Office.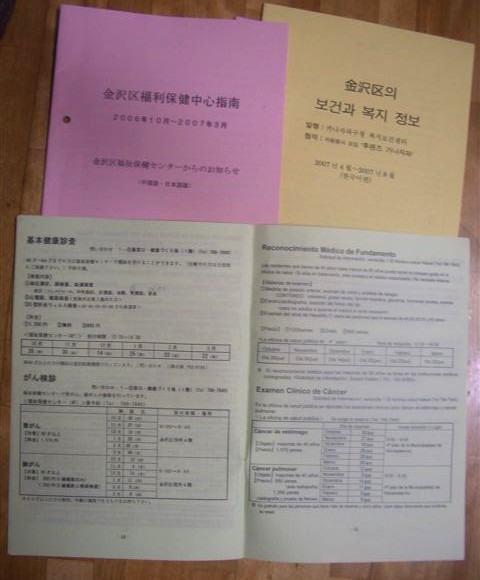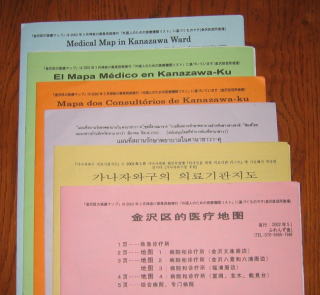 News of health and welfare     Medical Institution Map in 6 languages


Kanazawa-Ward Community Map: Revised on April 2018.
 We have revised the community map for the first time in 9 years in cooperation with Kanazawa Ward Office, making an effort on "easy to see and understand."
 The living guide at the backside of the map, information helpful to live in Yokohama, is written in five languages: English, Chinese, Korean,Spanish and plain Japanese.
 Also Information about our Japanese language class and Kamome class are included in the introduction section of Kanazawa International Lounge.
 The map is available at Kanazawa Ward Office and our lounge. We hope it would be helpful in your daily life..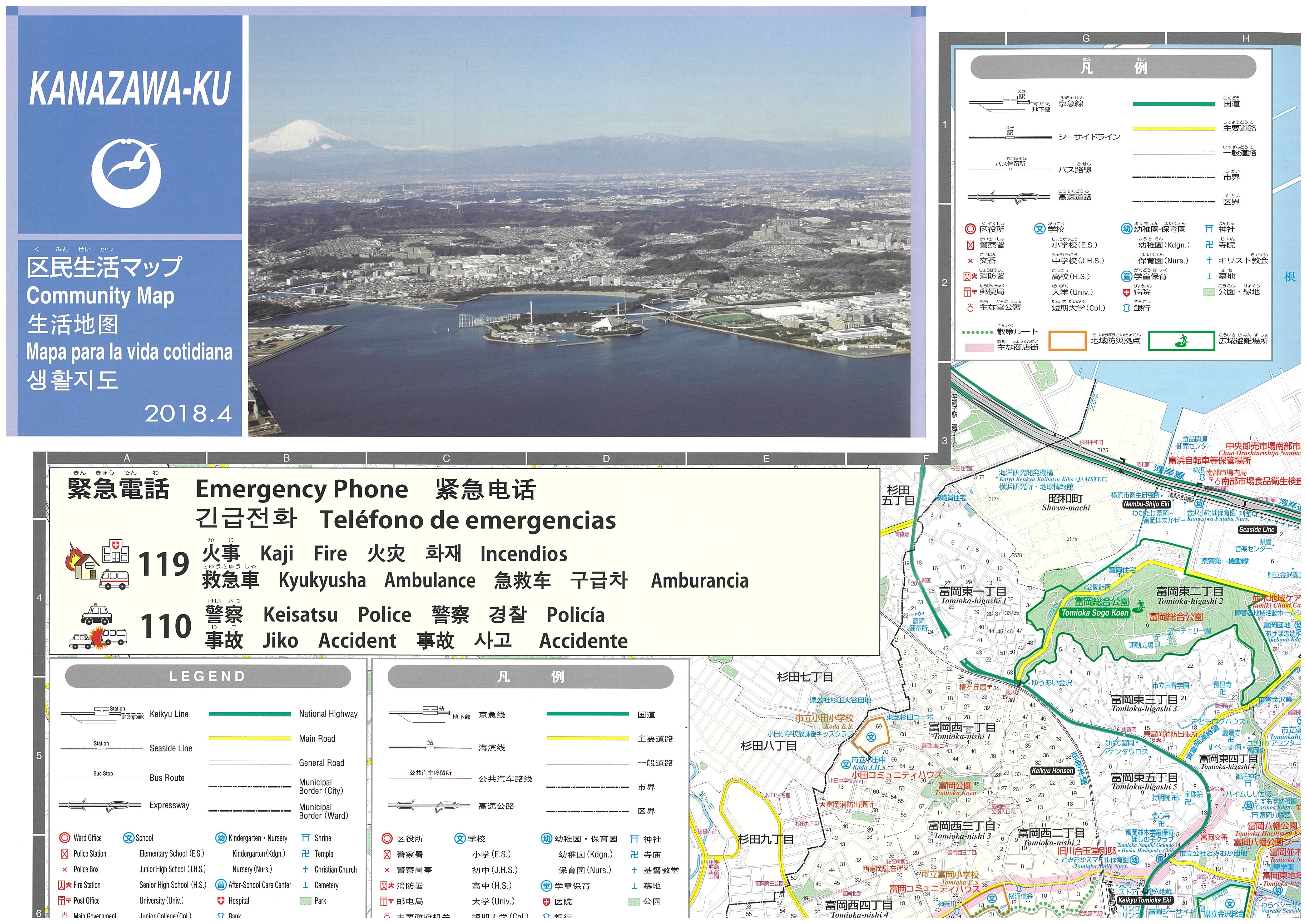 Information about daily life necessary for foreigners to live in Japan
Leaflets and other information available at the lounge
    "A guide to Crime Prevention Measures"
     "Separation and Disposal of Garbage and Recyclables"
    "Earthquake emergency procedures"
     "Kanagawa Prefecture Public High School Enrollment Guidebook"
     "Public Health and Welfare Services in Kanazawa-ku Yokohama"
     "Childbirth, Child-raising and Education"
     "Maternal and Child Heath Handbook"
      "Handbook of learning Japanese and Life in Japan"
We are looking for volunteers for our lounge!
Anyone who speaks a foreign language or foreigners who understand Japanese, why don't you join us as a volunteer interpreter or translator? Anyone who is interested, please come by Kanazawa International Lounge.

---